Facilities Management.
Disrupted.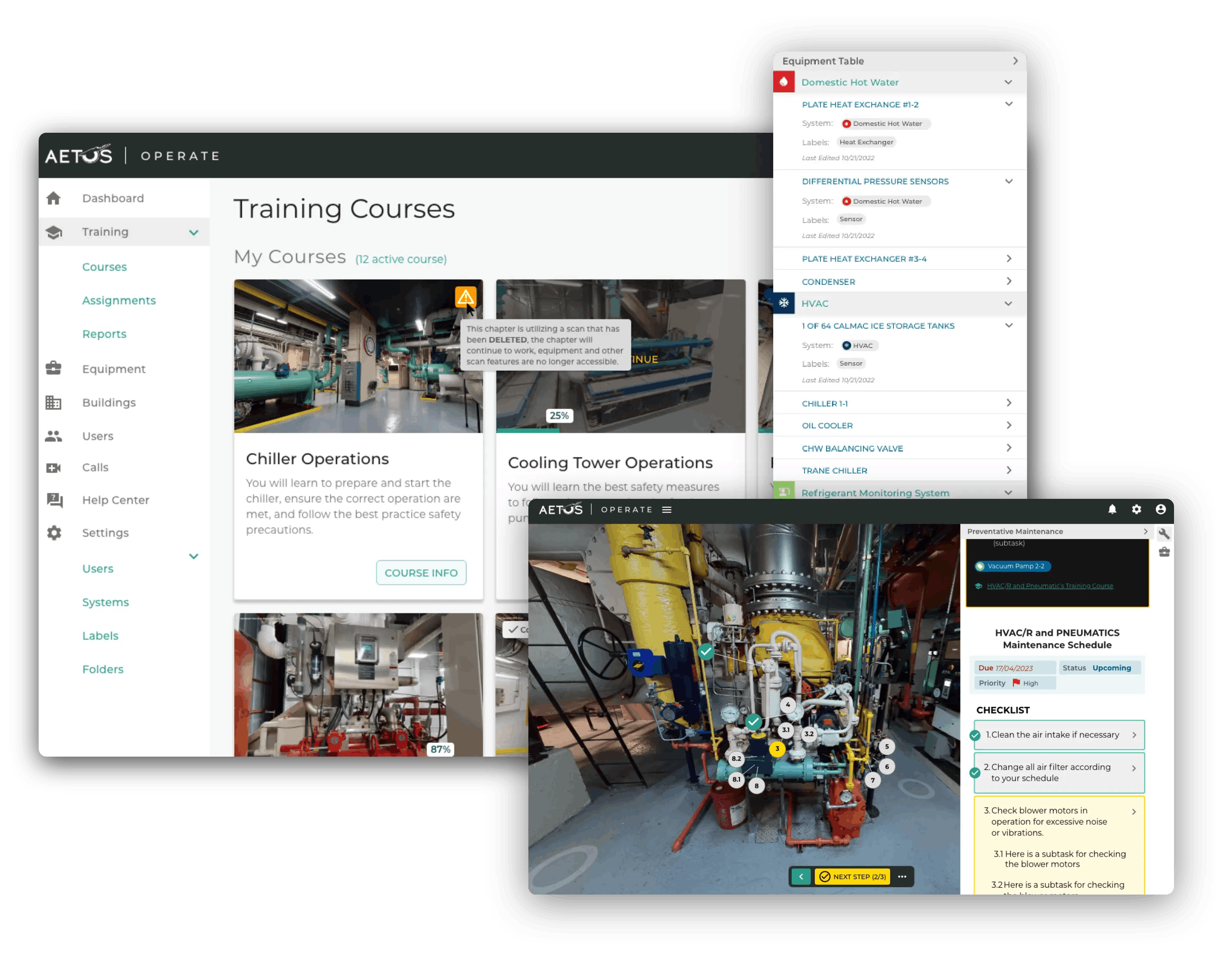 Give technicians exceptional clarity, support, and confidence.
Visualize your operations.
Technicians are tired of troubleshooting within disconnected systems. Consolidate and streamline all of your data, training, and workflows into one visual platform with Aetos.
Our Partners:

Aetos Leverages Advanced 3D Technology
to give facility personnel the information they need to do the job. Our visual management platform captures and presents the institutional knowledge of your operations – whether that's for boots-on-the-ground technicians, chief engineers, senior executives, or property owners.
Visual Equipment Database
We give your professionals what they need when they need it. Our clear, 3D platform provides technicians a quick and visual connection to any technical checklists or distinct mechanical information – showing exact specifications within your critical spaces in a fraction of the time.
Connect your equipment
to its information in a visual platform.
Save time
by having critical instructions and reports readily available.
Access pertinent data
– both historical and live.
Capture every piece of technical know-how.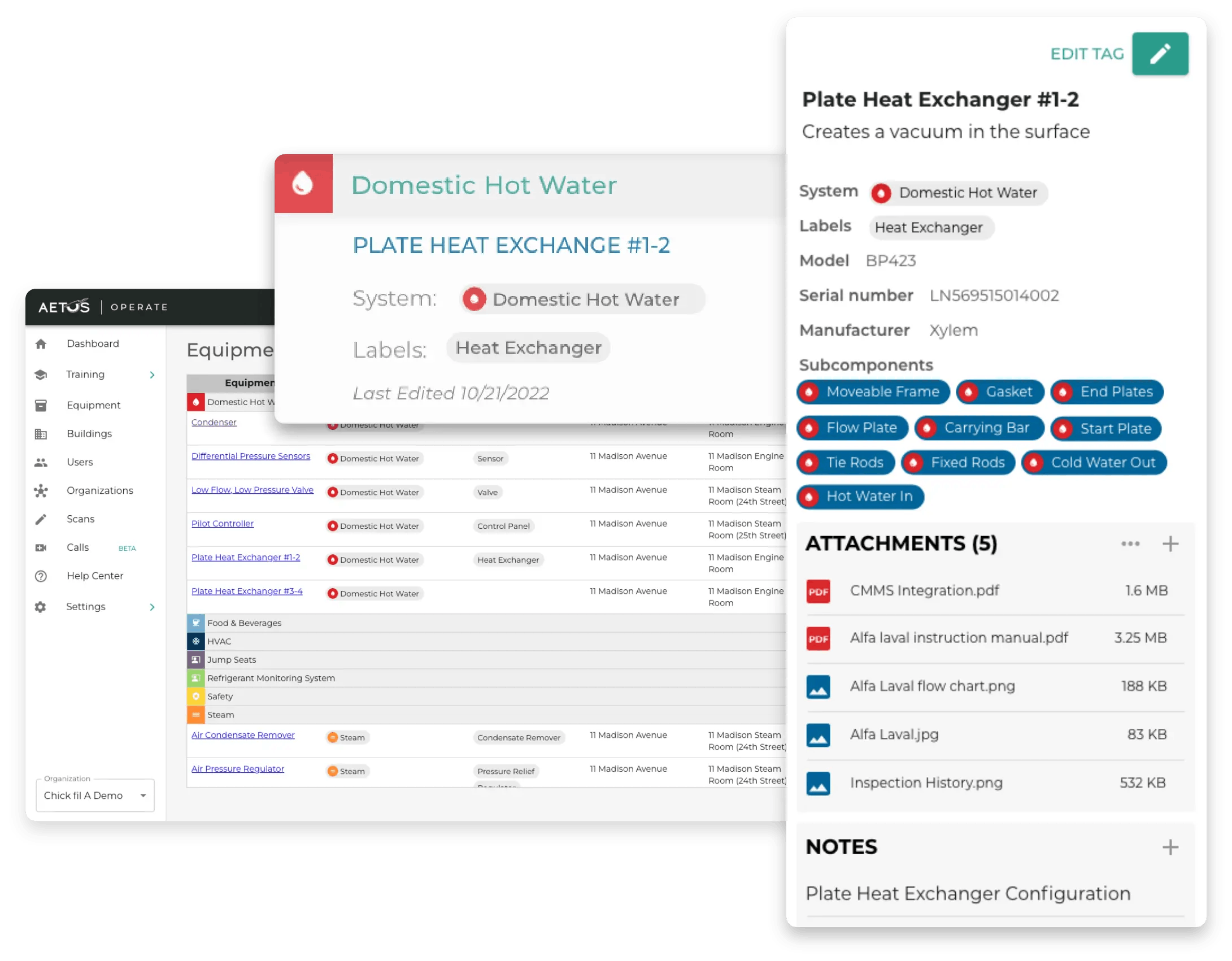 Site-Specific Training
Aetos immerses your workforce into custom training simulations and courses – tailored to your facility's specific layout and procedures. Guarantee your staff is equipped with the knowledge they need to accurately complete their tasks.
Strengthen your operations
with virtual, up-to-date training.
Train and retrain
your team with intentional content.
Access assessment reports
to make informed decisions.
Grant technicians practice
in the exact spaces they are servicing.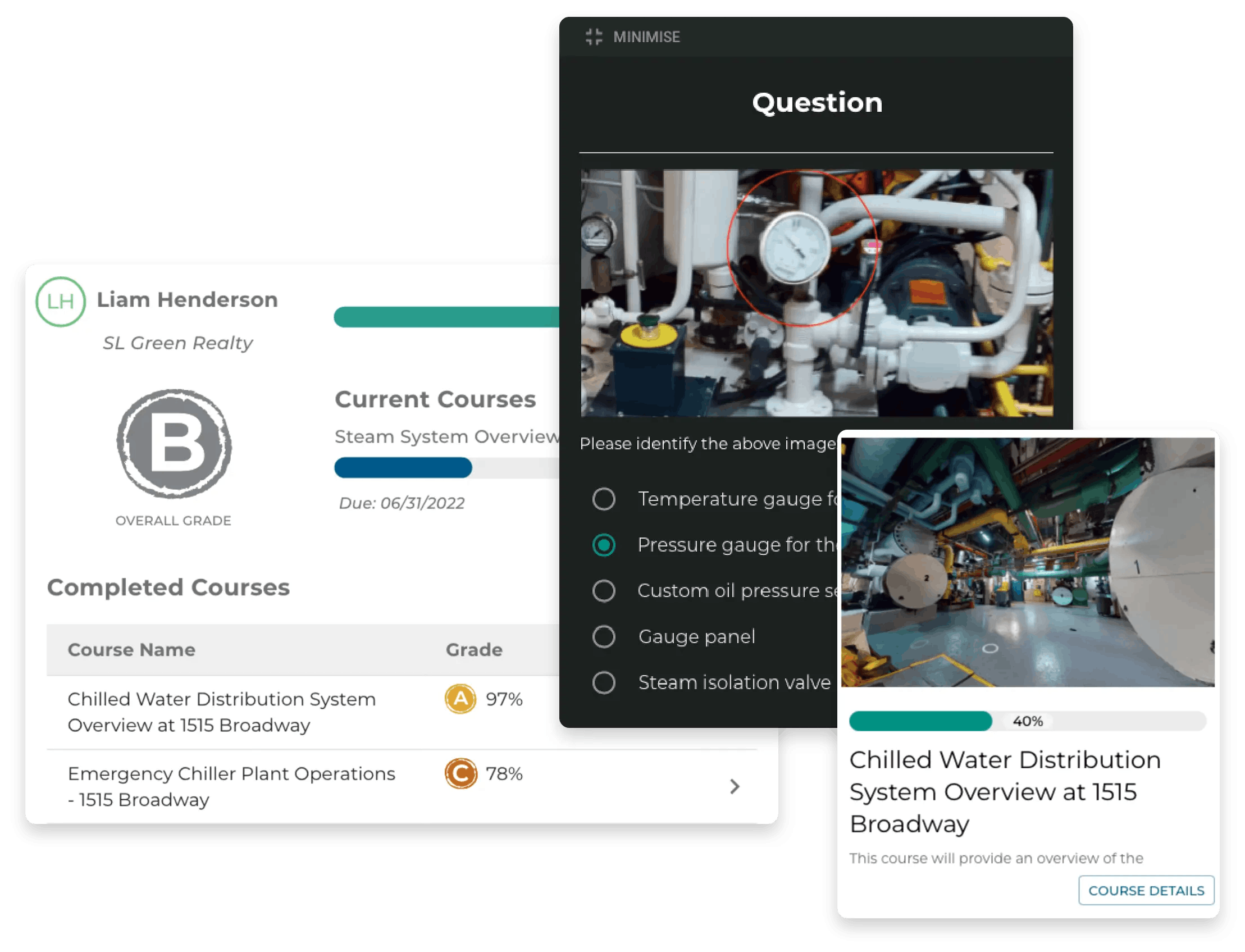 Remote Collaboration in 3D
Native video conferencing technology allows users to directly engage within their building's 3D scans online. Walk, talk, and solve problems in your virtual space – with any smart device, from anywhere.
Connect better and do more with visual support.
Give clarity
to every member of your organization from anywhere in the world.
Reduce unnecessary job walks.
Allow 3rd-party vendors visibility to your facilities on your terms.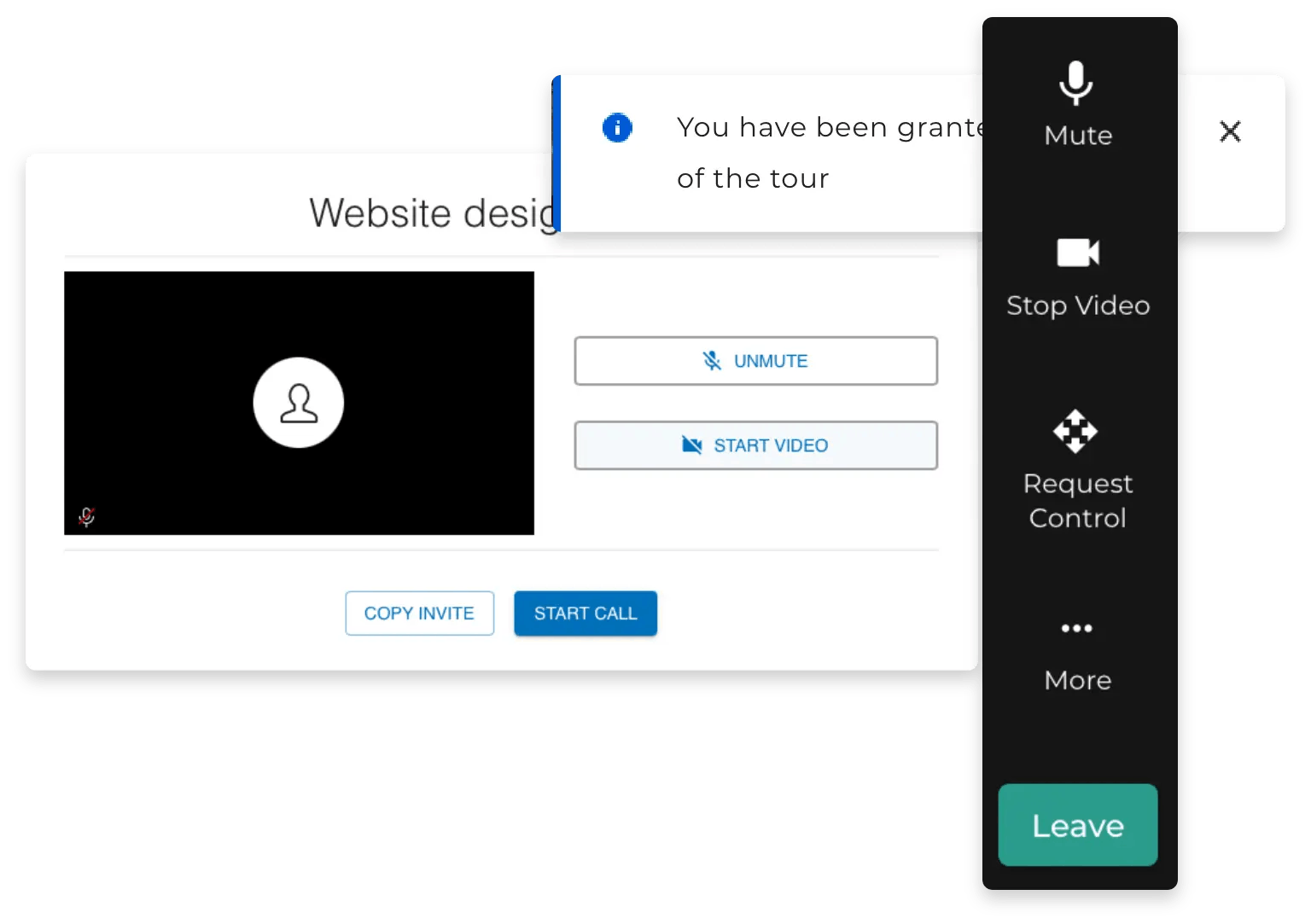 Preventive Maintenance
Using the world's first VMMS (Visual Maintenance Management System), Aetos empowers your engineers and service technicians with an easy-to-use, easy-to-see asset management platform. Schedule, track, assign, and support your work orders with the most advanced maintenance interface available.
Complete work orders in a fraction of the time.
Replace outdated systems
with state of the art software.
Keep everything in one place:
schedules, tasks, historical data, and more.
Show technicians exactly where, exactly what, and exactly how.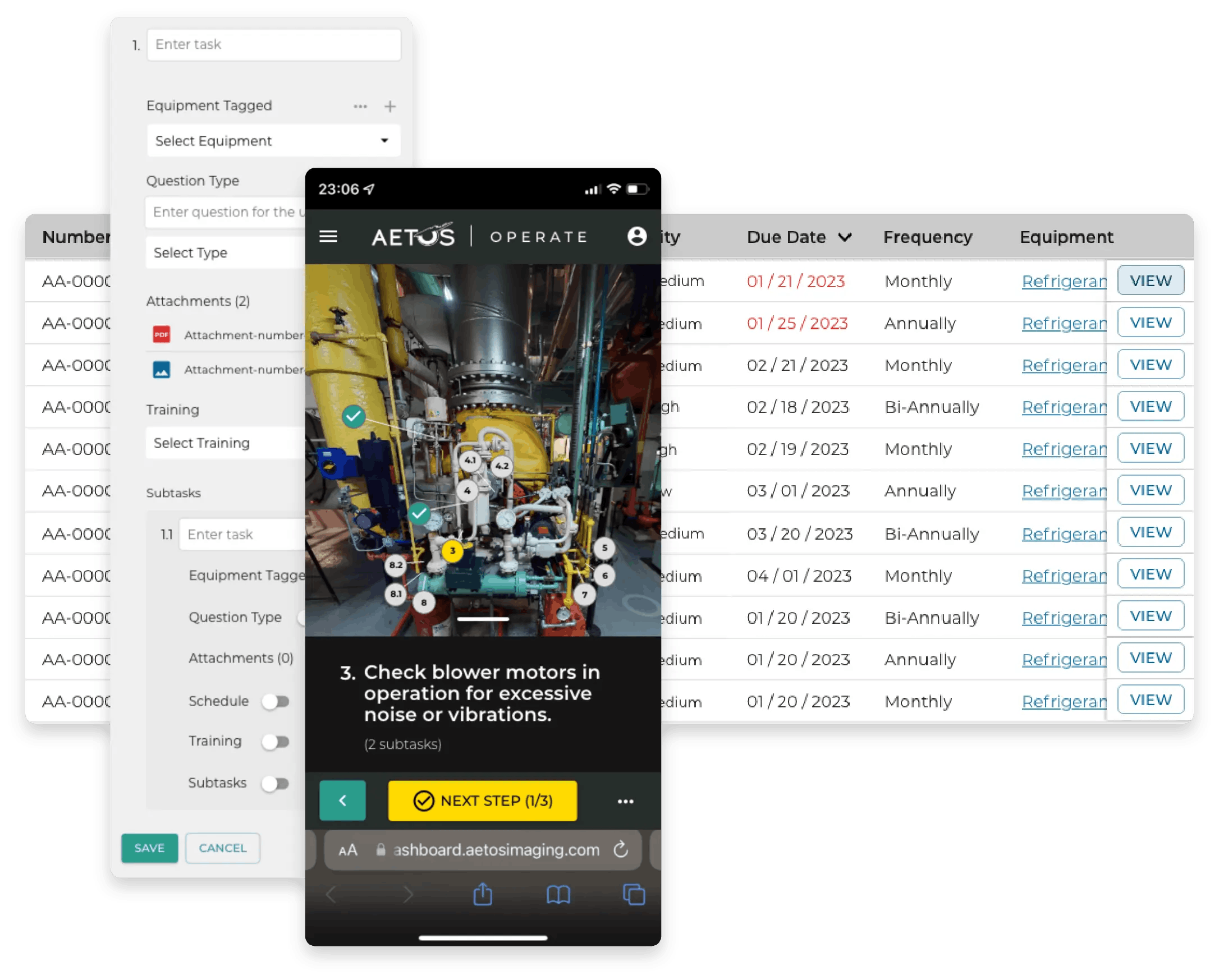 See How We Visualize Facilities