In March of 2021, Aetos was born.
Named after the Greek word for "eagle" (αετός), we believe that clear sight is the medium for which learning, navigation, safety, and collaboration are most powerfully conducted. We've embarked on the path to take asset visibility to new heights – particularly within the realm of facilities and operations management. After all, if a single picture is worth 1,000 words, what is a fully-immersive 3D scan worth?
Getting early adopters such as SLGreen and Portman Holdings helped Aetos accelerate market fit and product development. The company quickly grew across the United States ranging from the landscape of Alaska to the heart of Atlanta. Project managers, senior engineers, and curriculum developers alike have sought out our services, with the specific intention of using Aetos as their ideal platform for visualizing their built environment, conducting site-specific training, collaborating within their organization, and capturing vital data for their operational needs.
Today, Aetos helps engineers and staff members around the world better see their facilities – bringing a visual medium to an organization's critical spaces, equipment database, and best practices for technical services. Our software allows employees to work much safer, access building-specific procedures and data faster, and truly manage their operations like never before.
If you're looking to visibly capture your facilities, revolutionize and simplify your maintenance protocols, upgrade your onboarding experience, and digitize your data, come soar with Aetos.
Our vision is to revolutionize the built environment by using 3D scanning technology to enhance how facilities train their staff, manage their assets, and collaborate online.
Meet the
team.
Executives and Founders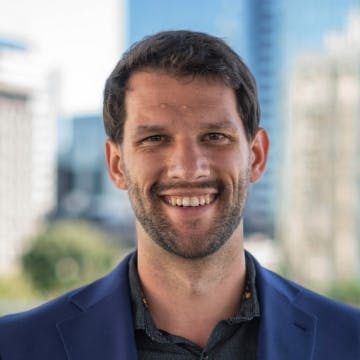 Connor Offutt
Co-Founder & CEO
Connor Offutt
Co-Founder & CEO
Coach. Mentor. Leader. Visionary. Connor is the enthusiast that started this whole journey. In addition to the demanding tasks that accompany a CEO's responsibilities, Connor also acts as a guide for the vision of the company, seeks to hire and retain the best talent, and cultivates a winning culture that sets us up for long term success. Away from the business, Connor is an avid tennis player, disc golf fanatic, local event specialist, and inspiration to his boys.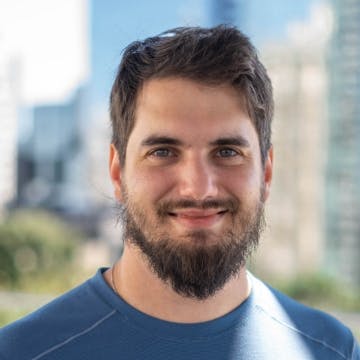 Patrick Couch
Co-Founder & CTO
Patrick Couch
Co-Founder & CTO
By being one of the Co-Founders, Pat has been an integral player for the growth of the company. He leads the nitty-gritty: code development, UI, platform features, and systems – and he is really good at it. Pat's creativity, genuineness, and outgoing personality provides great energy to the team. When he's not nerding out over data compressions, Pat is playing board games and enjoying a good bourbon.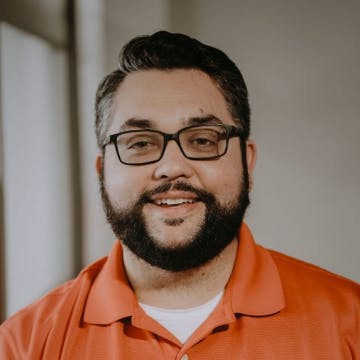 Charlie Cichetti
Co-Founder
Charlie Cichetti
Co-Founder
Charlie strives to find synergy across the Green Building Holdings family he has built. His focus also includes Business Development and Strategy for Aetos, as well as Client Relationships. Charlie truly is a technical expert in the world of global sustainability and commercial buildings. He's a LEED Fellow, WELL AP, and father of 3 future world changers.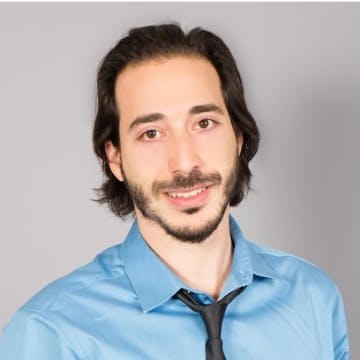 Nick brings a wealth of LEED experience and knowledge to Aetos. He is a down to earth industry leader and mentor who is always willing to help his team any way he can. Nick is a world-traveler and experience-seeker: when he's not biking beachside in the SoCal sunshine, you can find him on the beautiful emerald beaches of his homeland – Greece!
Leadership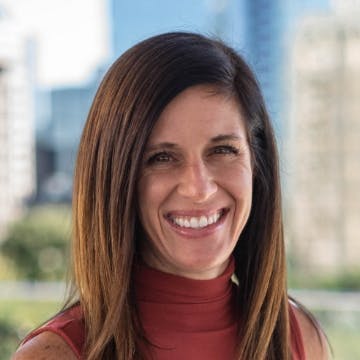 Lynzi Clark
Director of Operations
Lynzi Clark
Director of Operations
Lynzi is a check-list specialist and operations aficionado. Her professional efforts keep the team afloat, while her temperament promotes authenticity. Outside of work hours, you can find Lynzi outside of her home, running, camping, or visiting the lake. Just be sure you don't meet up with her on a Peloton ride, because her powerful pedal strokes will leave you spinning in the figurative dust!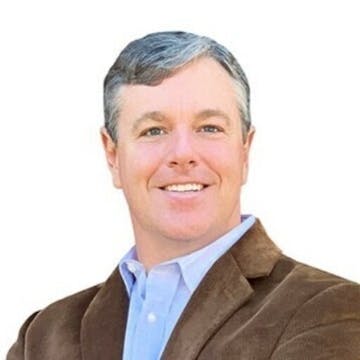 Jamey Pullen
Director of Business Development
Jamey Pullen
Director of Business Development
Jamey brings a healthy dosage of know-how, work ethic, and Southern charm to our team. His experience in the sustainability sector yields opportunity, while his poise promotes authenticity. Jamey enjoys connecting with others and elicits fun everywhere he goes. Both dogs and cats are welcome in his home, and so are you – as long as you cheer for the Bulldogs on Gameday!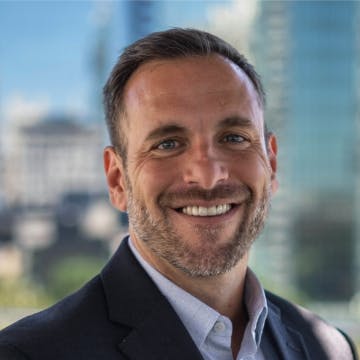 Scott Thomas
Director of Sales
Scott Thomas
Director of Sales
Kind, calm, and extremely competent, Scott has been THE GUY in sales since Day 1. Outdoorsy and active, Scott is always ready to bike a mountain, kayak a river, or shred the gnar pow. Proud owner to Cooper, his Dachshund, Scott is the most down-to-earth, easy-to-work-with sales pro you'll ever meet. Don't believe us? Schedule a demo and see for yourself!
Product Development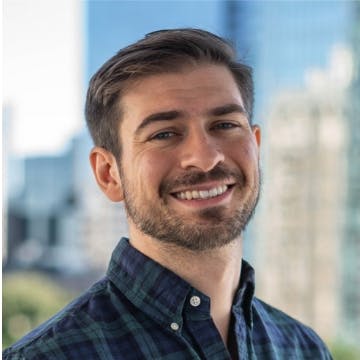 Matt Behan
Senior Developer
Matt Behan
Senior Developer
As a self-proclaimed "code monkey", Matt is all-things Dev. Watching him code in real-time will impress you, while simultaneously have you wondering if he's part robot. His quick humor and diplomatic disposition is enjoyed by his co-workers, wife, and Pepper – his dog. A master at Ruby, grilling steaks, and video games, Matt is also a highly competent Lax bro.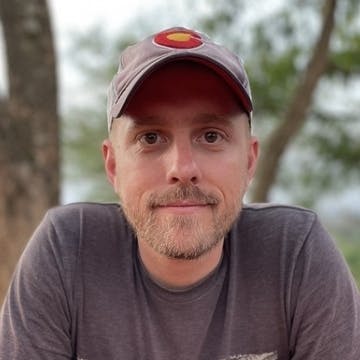 Kevin Burke
Senior Full Stack Developer
Kevin Burke
Senior Full Stack Developer
Kevin creates and maintains the clarity our partners see. With years of coding experience, Kevin delivers at an expert level. Outside of work, he is intent on spending time with his family and friends – sharing a laugh, a meal, or both! Need two sweet reasons why everyone stays for dessert? 1) Kevin's engaging personality – but more importantly – 2) his signature chocolate chip cookies.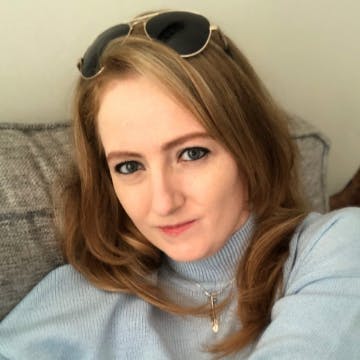 Sacha Johnston
Senior Graphic Designer and UI/UX Designer
Sacha Johnston
Senior Graphic Designer and UI/UX Designer
As an Adobe guru and design genius, Sacha is our beloved Springbok from the Rainbow Nation of South Africa. Her skills are on full display throughout our products, marketing, imaging, and schemes. Sacha's warm demeanor and willingness to help others is felt from halfway around the world. Off-time duties for Sacha include reading, drawing, walking, and traveling – maybe to an F1 race near you.
Operations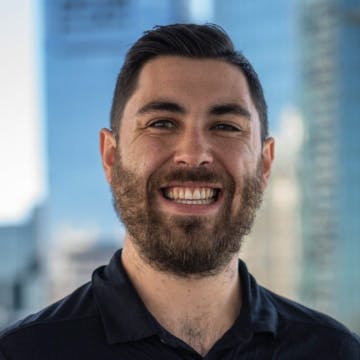 Jack Martin
Implementation Manager
Jack Martin
Implementation Manager
You'd have a hard time finding anyone more genuine and adaptable than Jack. With helping others as his top priority, Jack seeks to make Implementation a breeze – and he's really good at doing it. When he's not scanning buildings or assisting clients, Jack is solving true crime episodes, playing pickleball, hiking a trail, or hanging with his 2 dogs: Stella and Rosie.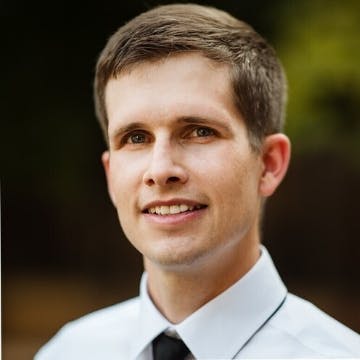 Josiah Savig
Project Manager
Josiah Savig
Project Manager
World-traveler Josiah is our world-class Project Specialist. He also holds unique talents, being able to play Kazakh instruments, cook Korean cuisine, and care for Chinchillas. Kindness and friendliness are potent pieces of Josiah's character, as he is always ready to engage and contribute. Josiah enjoys the outdoors, helping others, and evening meals with his family.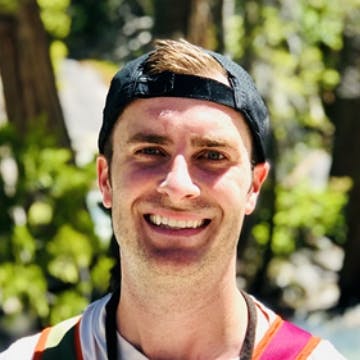 Mitchell Graham
Sales Manager
Mitchell Graham
Sales Manager
Mitchell helps the team communicate clearly, whether that's writing copy, running demos, or calling clients. As the only current PNW native, he is adamant about using his education background to help others learn more about our platform. Mitchell is a friend to friendly competition – whether that's cards, board games, workouts, "old guy soccer", or pictionary.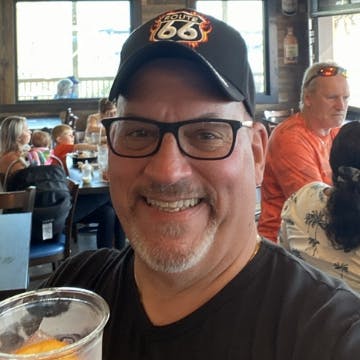 Ralph DiDomenico
Chief Engineer
Ralph DiDomenico
Chief Engineer
2020 BOMA Award winner Ralph is an absolute lifelong engineering legend. Lawn mowers and cooling fans never stood a chance with 12-year-old Ralph, and now neither do complex modern buildings. With over 30 years of engineering and infrastructure experience, Ralph is an indispensable asset for our company. Go Giants! Read more about Ralph in this one-on-one interview!
Eager to Join Our Team?
Here are our open positions:
We don't currently have any openings, but check back soon!